As I aimlessly stare out the car window on the last three hours of our drive home from New York, I can't help but to feel blessed beyond measure.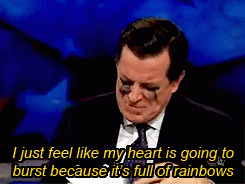 From the time that we got there to the time that we left, I noticed them trying harder to connect with me, which made me open up more. I even watched YouTube videos on basic Creole so that I could make an effort to better communicate with my husband's family, and it seemed to have worked, because we laughed, danced, talked, and floated on the wings of togetherness, and it was amazing. I also didn't have to sit at the kid's table.
My plan when I get home is to get better at speaking their language by next summer's visit so that we can get even closer, and talk about things that were unspoken because of our cultural and language difference.
My in-laws and family on my hubby's side.
My niece the high school graduate. We a so very proud of her.
Wearing: black denims from Macy's, a blue tank from forever 21, and a printed kimono that I made using
Simplicity 1108